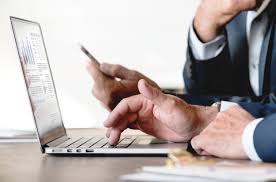 BACHELOR OF ARTS IN BUSINESS ADMINISTRATION
A successful career in business leadership and management requires a sound understanding of the marketplace. This program is designed for those who seek a broad spectrum of business courses with an understanding of the cultural and sociological forces that shape business success. It also develops competence in conceptual, interpersonal, and technical skills. The acquired skills and knowledge are applicable in both public and private enterprises.
PROGRAM LEARNING OUTCOMES
Upon completion of this program, the student will be able to:
Integrate critical thinking and a Christian worldview within general education fields of study.
Analyze business decisions within the context of complex, interdependent global systems.
Demonstrate competence in written and oral communication.
Connect biblical principles across disciplines and experience.
Apply Christian ethical reasoning in entrepreneurial decision-making.
METHODS OF INSTRUCTION
Methods of instruction vary depending on the nature of the course. In general, courses will be experiential and practical, emphasizing real-life business practices.
GRADUATION REQUIREMENTS
The Bachelor of Arts (BA) degree in Business Administration will be awarded to the student upon successful completion of 120 semester credits, of which at least 42 semester credits are general education courses, at least 72 semester credits are core courses, and at least 6 semester credits are elective courses, with a minimum Grade Point Average of 2.00.
UNITS OF CREDIT
Academic work is established by semester credit hours. One (1) semester credit hour equals forty-five (45) units comprised of the following academic activities:
One clock hour in a didactic learning environment = 2 units
One clock hour in a supervised laboratory setting of instruction = 1.5 units
One clock hour of externship = 1 unit
One clock hour of out-of-class work and/or preparation for the didactic learning environment, or supervised laboratory setting of instruction that are designed to measure the student's achieved competency relative to the required subject matter objectives = 0.5 unit
One (1) clock hour equals a minimum instruction time of fifty (50) minutes of supervised or directed instruction and appropriate break(s).